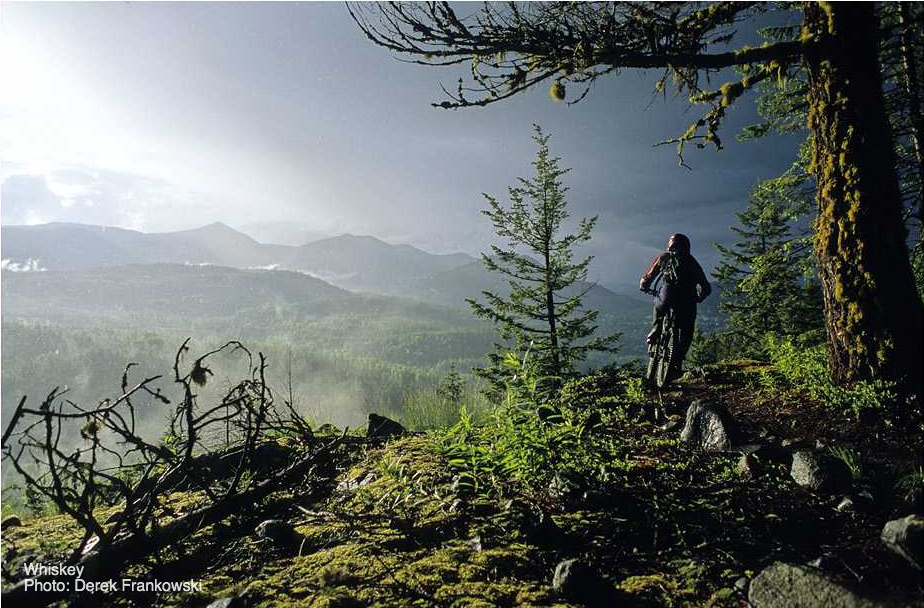 The Whiskey trail gets its name from when it was originally used to smuggle booze across the the nearby US border in the days of prohibition. Don't worry though, since then it's been completely reworked with mountain bikes in mind and is a must do Rossland classic. It can be shuttled from the top of Malde Creek road or accessed via singletrack on Tamarack where it drops back towards town from the height of land south of Rossland.
The top section, Whiskey on the Rocks, is a techy double black that makes use of lots of natural granite rock and has a decidedly old school feel in 2017. Less ambitious/experienced riders can do a 'Whiskey Neat' by traversing Birch Main logging road just below the trailhead and joining the trail after the first section. From here on it becomes faster, flowier and noticeably easier on the brakes and the nerves as the rock becomes less demanding and the jumps are all optional.
The trail ends on the Railgrade where a quick left and a short pedal will have you back at the bottom of Malde Creek road for another lap or continue on up the Railgrade into town.