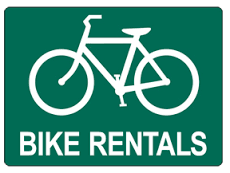 Our Fat Bikes are rented out at the Get Lost Adventure Center at the Base of Red Mountain.   Please call them at 778-457-5001, email them at [email protected] or click THIS LINK link for more details.  
We have a fleet of Rocky Mountain Blizzard -30's fat bikes with upgraded Surly tires.  They rent at $45/half day morning (9am to 12pm) or afternoon (12:30pm to 3:30pm) $60 for a full day (8:30am to 3:30pm) or $70 for a 24 hr rental (5pm to 5pm)  They are available  at the base of Red Mountain during operating hours.  
Rentals include helmets and flat repair kit.  Its a great tool for romping around, and is super stable on rough trails for for inexperienced riders.
For regular trail bike rentals suitable for dirt riding the high end choice is the 2020 Trance 2 27.5" for $80/24h. Only size Med (5'7to5'11) and large(5'10 to 6'2) available . There is a less expensive choice in the Giant Trance 2 29"  riders at $70/24h. Only size Large (5'10 to 6'1) available.
Only one E bike for rent this year, Giant Trance E+2 Pro Full suspension size large (5'10 to 6'2)