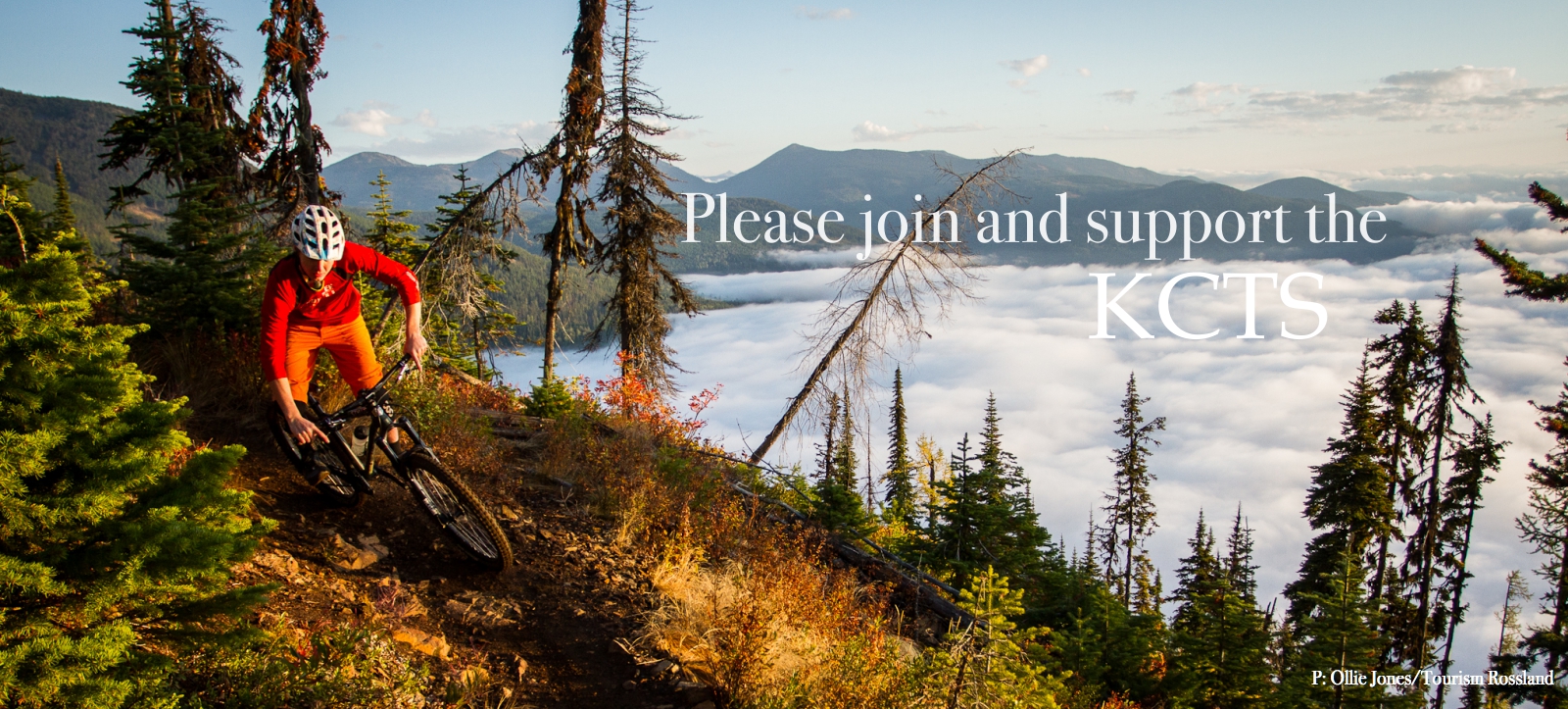 Although the Seven Summits  trail gets most of the attention, Rossland has an extensive network of trails for all abilities, many of which are accessible from town and the base of Red Mountain without the need to drive to a trailhead.  From railgrades to fall line stunted Freeride trails you will find what you are looking for.  The network owes it's existence to an extremely dedicated group of volunteer trail builders and our amazing Kootenay Columbia Trails Society (KCTS) which has been doggedly plugging away at all the bureaucracy behind the scene since the late '90's and employing a paid trail crew for over a decade.
If you have enjoyed or plan to enjoy our trails please consider becoming a member and/or donating to the KCTS on their website here or add a donation to your cart on this website here
As far as trail beta is concerned, Trailforks is the go to reference for the latest status.  You can also check our Seven Summits page for info specific to our 'epic'.  
Shuttles for all types of riding is provided by Mountain Shuttle at 250 362-0080
https://kootenaymountainshuttle.zaui.net/modules/webBooking/index.php?action=Category&groupId=7://kootenaymountainshuttle.zaui.net/modules/webBooking/index.php?action=Category&groupId=7
Excellent coaching and guiding services provided by Kootenay Mountain Biking
Trail Descriptions: